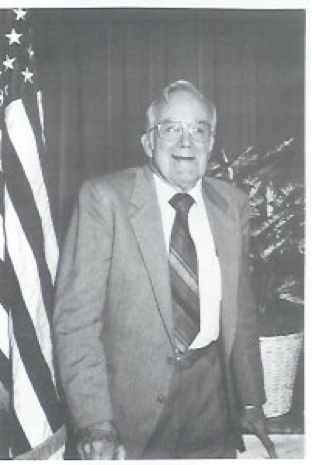 Our school was named in honor of Mr. Chester W. Taylor, Jr.  Mr. Taylor spent more than 40 years in education.  His career began at Pasco High School in Dade City, Florida.  After teaching business classes there, he was elected Superintendent of the Pasco County District Schools in 1956.  He left his post in 1972 to become dean of the off-campus programs at Saint Leo University, which was founded in 1889.  He retired in 1988.
Chester W. Taylor, Jr. Elementary School was officially opened on August 25, 1997 with an enrollment of 630 students.  On September 23, 1997 the school held a formal ceremony to dedicate the school to Mr. Taylor.
The school began its first year with Mrs. Frances McCrimmon as Principal and Mrs. Cheryl Estabrook as the Assistant Principal.  Our slogan was "Soaring to New Heights" and a young astronaut riding a pencil was our logo.